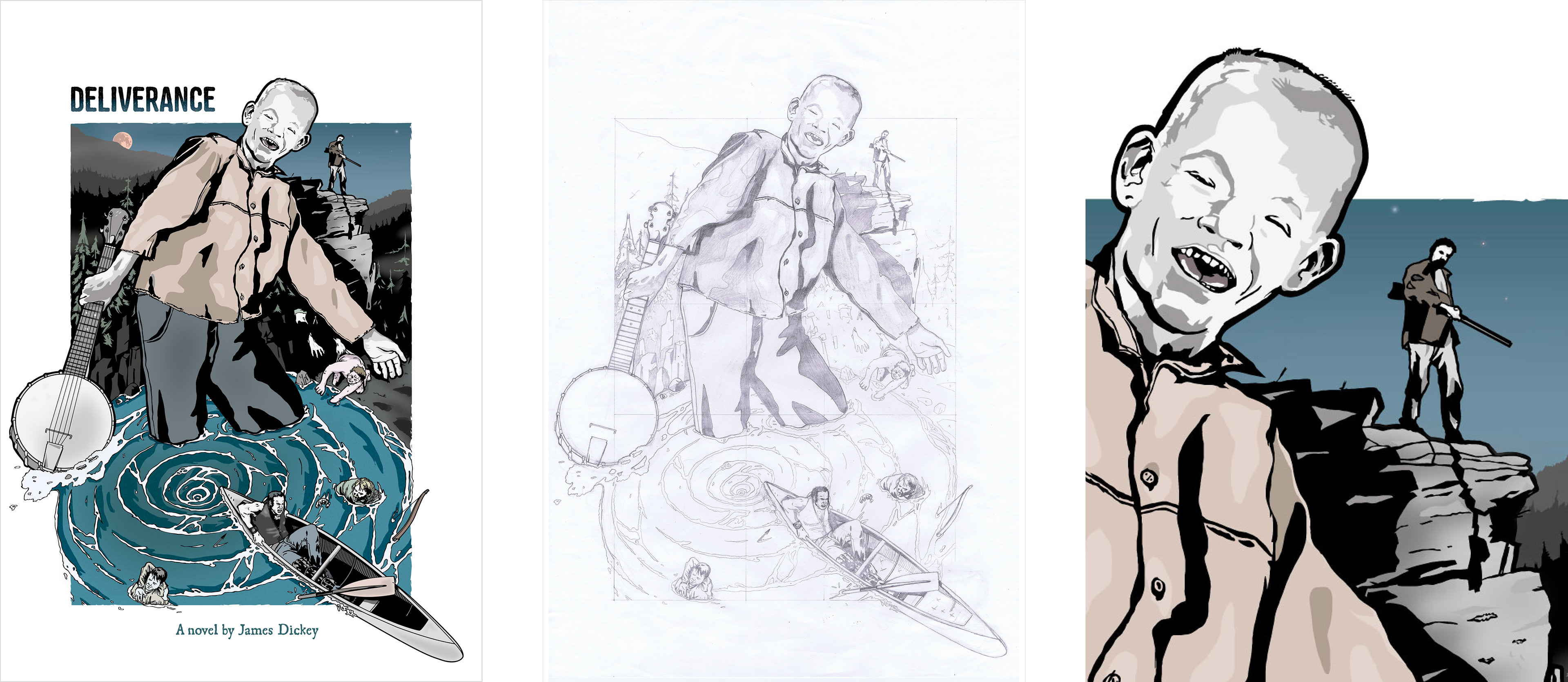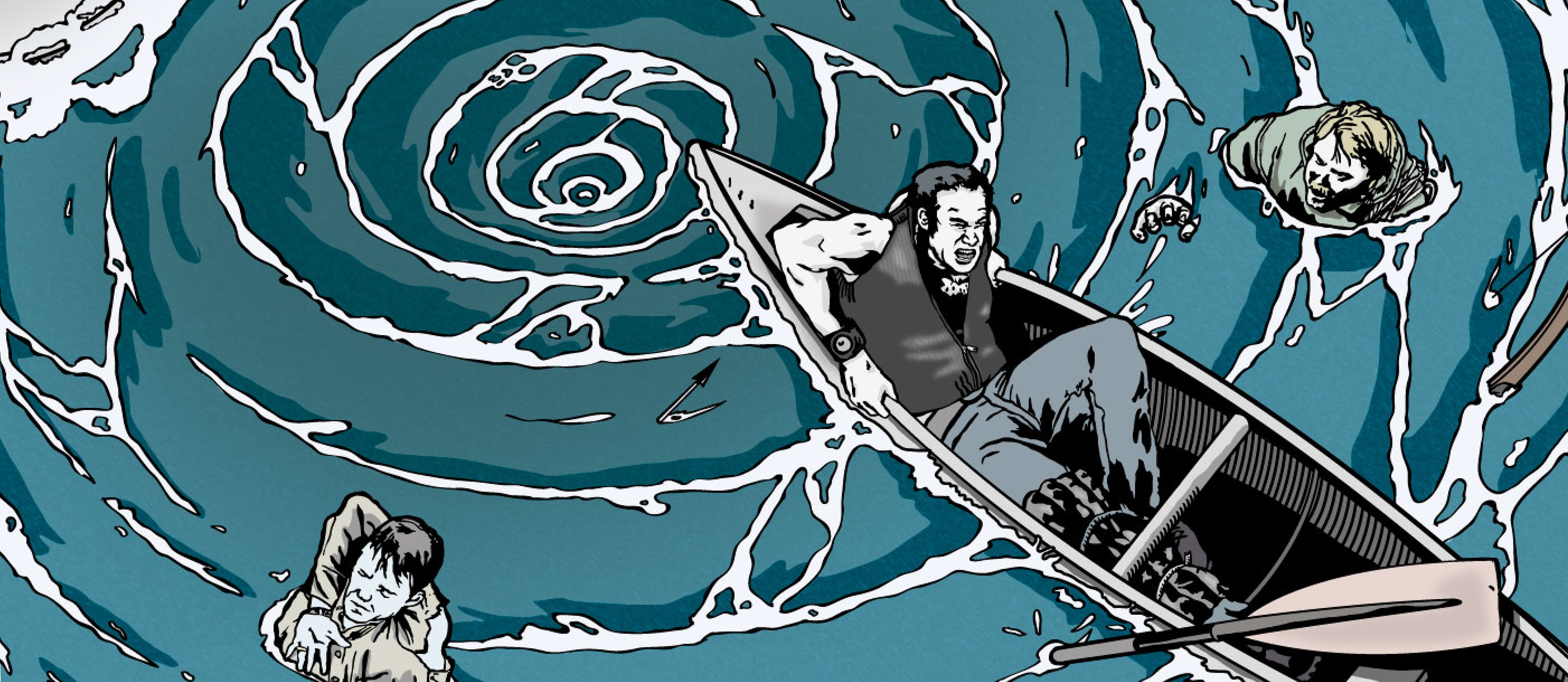 Cette illustration s'inspire du roman «  Deliverance » de James Dickey et du film homonyme de John Boorman.
Diese Darstellung basiert auf dem Roman « Deliverance » von James Dickey und dem gleichnamigen Film von John Boorman.
This illustration is inspired by the novel « Deliverance » by James Dickey and the homonymous film by John Boorman.